customized support for your loved ones
At Spry, we understand that everyone learns in unique ways and that each individual's needs are different from the next person. Children and adults with special needs may use their minds, senses and body differently than a typical developing child or adult.
With these unique traits in mind, we've developed products that have the potential to improve quality of life by creating a comfort level or connection that helps enable those with special needs to meet milestones at their own pace – and stay comfortable while doing so.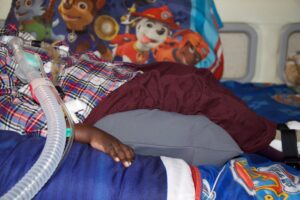 Spry Recovery Pillow
The comfortable, contouring characteristics of the Spry Recovery pillow make it the perfect support pillow for those with special needs. Spry Recovery molds to the exact shape of its user, allowing for maximized comfort and reduced irritation.
Spry Recovery is perfect for:
Those with limited mobility or low muscle tone
Anyone requiring added support while sitting or lying down
Sensory Stress Reliever
Looking for a smaller option that provides the same great feel? Try our 6×6 Recovery Stress Reliever, which helps promote relaxation, increased focus and provides comfort to children or adults with sensory needs.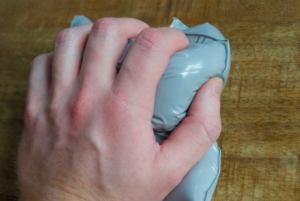 Benefits include:
Helps promotes relaxation
Helps increase focus
Helps improve cognitive ability
Can be used as alternative connection method
Perfect for:
Individuals with emotional, behavioral or sensory challenges
For details on discounted pricing, contact us at [email protected].  
Our Flo-Form® Technology
So, what sets Spry Recovery apart?
Doesn't flow like liquid: Once you mold the Flo-Form® into a particular shape, it will stay like that until you remold it.
Has no memory: Unlike memory foam, Flo-Form® does not have a predisposition to return to its original shape. So when you're resting against it, there is no push-back or resistance.
Easy to clean: Spry Recovery comes with an easy-to-wash removable cover. If used without the cover, simply wipe down the exterior of the pillow with a mild solution to sanitize.