elevate your client experience
Spry Recovery enables estheticians to keep their clients comfortable by providing custom support for their head and neck. The pillow utilizes our patented Flo-Form® technology, allowing it to contour precisely to the user's individual shape.
Note: Wholesale pricing is available for bulk orders.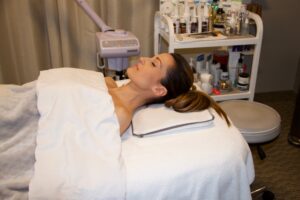 Spry Recovery is perfect for:
Longer procedures such as microblading, eyelash extensions, facials, etc.
Laser hair removal
Massages
Sensory Stress Reliever
Looking for a smaller option that provides the same great feel? Try our 6×6 Sensory Stress Reliever, which helps promote relaxation for clients during procedures that may cause heightened anxiety.
Note: Wholesale pricing is available for bulk orders.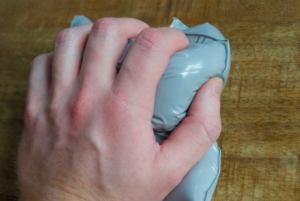 Our Flo-Form® Technology
So, what sets Spry Recovery apart?
Doesn't flow like liquid: Once you mold the Flo-Form® into a particular shape, it will stay like that until you remold it.
Has no memory: Unlike memory foam, Flo-Form® does not have a predisposition to return to its original shape. So when you're resting against it, there is no push-back or resistance.
Easy to clean: Spry Recovery comes with an easy-to-wash removable cover. If used without the cover, simply wipe down the exterior of the pillow with a mild solution and it's ready to go for the next client.