for the hospitality
industry
raise your standard of cleanliness
As the hospitality industry continues to adjust to the "new normal" with higher standards for cleanliness, brands are implementing programs to improve guest safety and provide peace-of-mind. While these efforts will help sanitize the hard surfaces in hotels and on cruise lines, soft surfaces – such as pillows, duvets and mattresses – will remain a vector for contamination.
Existing hotel soft goods – regardless of whether or not a protective slip is used – have countless pores and stitched seams, allowing them to absorb and expel pathogens with each use, putting both guests and staff members at risk for infection.
our solution
Spry Therapeutics' filter technology blocks all known viruses, bacteria and other potentially harmful pathogens from entering soft good interiors, preventing the accumulation and aerosolization of germs.
Our technology can be easily implemented with your existing suppliers, while reducing overall costs and improving sustainability.
To learn more about how Spry's filter technology can help protect your guests and staff, contact us at support@sprytx.com.
download brochure
"We strongly believe that guests have a right to clean soft goods that have not been contaminated by a previous guest." – Bill Purdy, CEO
what's in the standard pillow?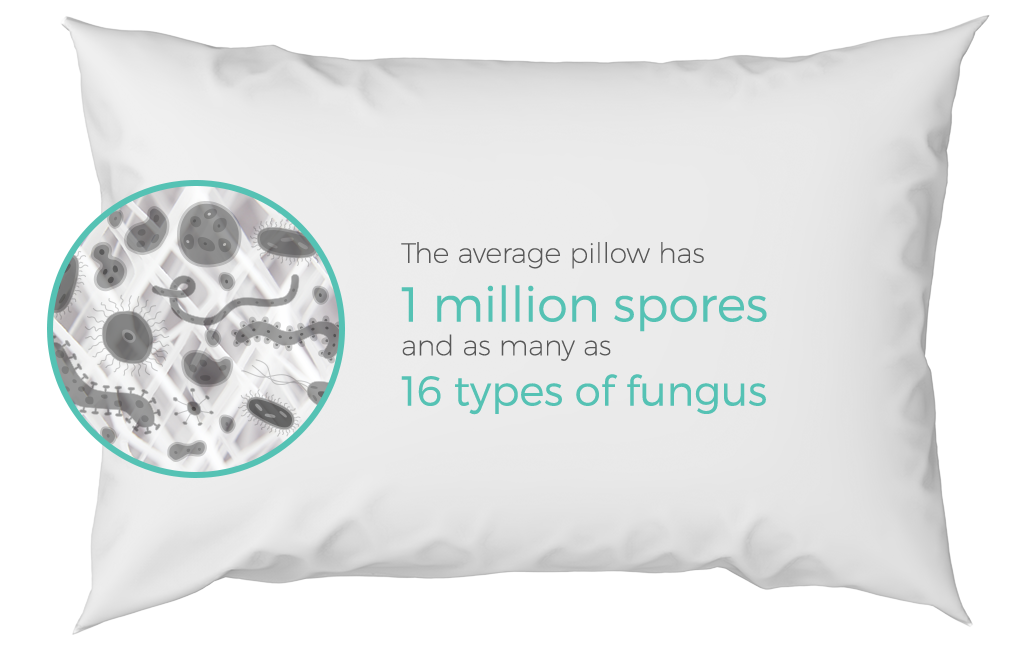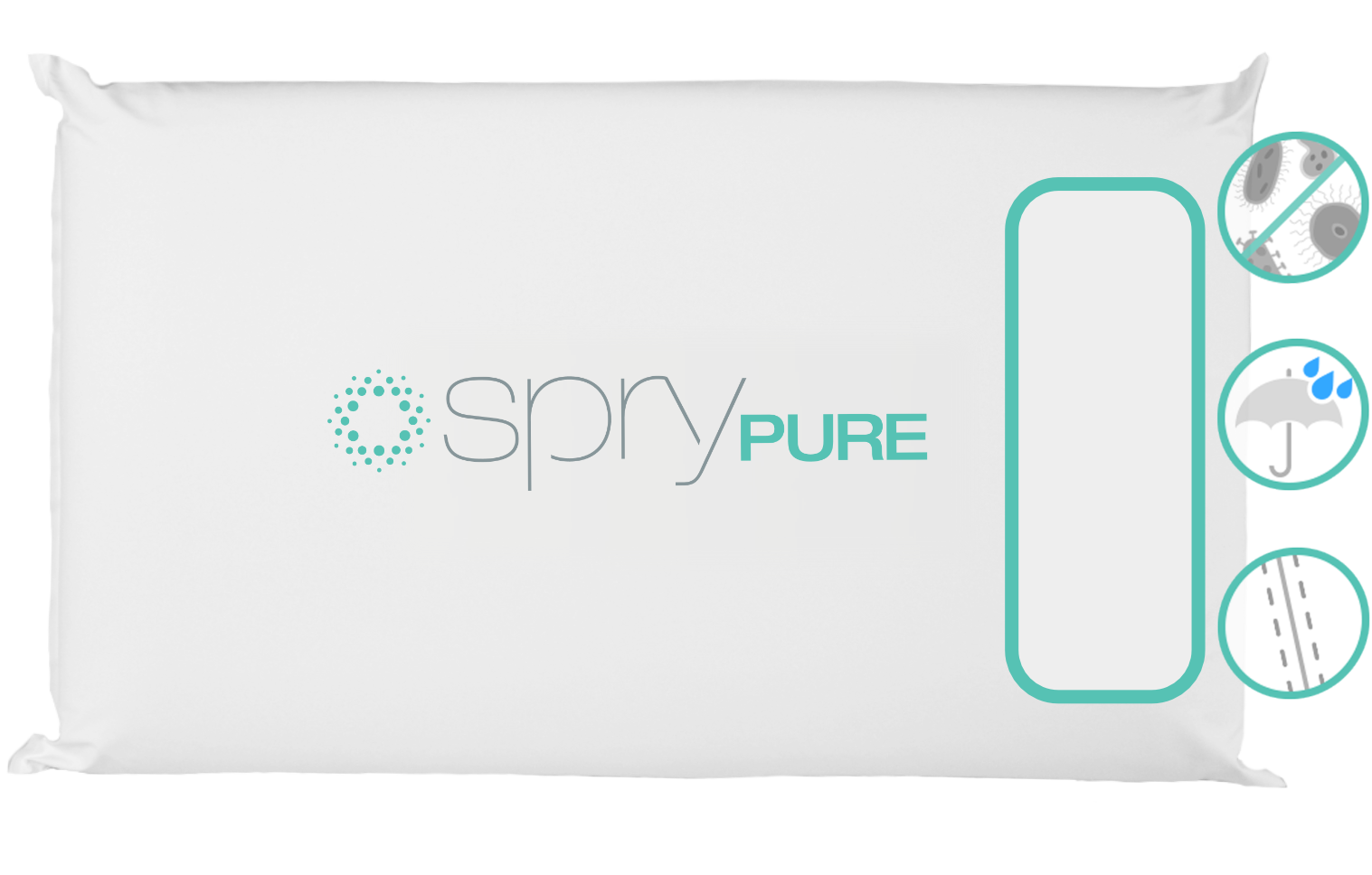 standard pillow
The average pillow has 1 million spores and as many as 16 types of fungus.
Stitching holes and zippers allow for viruses, bacteria, allergens and more to enter – regardless of whether or not a protective slip is used.
Pillows require regular replacement, resulting in increased budget, carbon footprint and disposal efforts.
spry pure products
Our Nano-BarrierTM filter blocks bacteria, viruses, germs, allergens and molds.
PureshieldTM fabric protection provides a waterproof, breathable barrier that does not need to be laundered.
Hermetically sealed SafeweldTM seams completely seal and secure the barrier.
Can be applied to any soft surface, including pillows, cushions, and more.
Pneumapure® filter technology
Pneumapure® is the world's only clinically-proven and lab-tested filter technology for soft surfaces. Spry's barrier bedding technology can be applied to any soft surface – including duvets and mattress toppers.