for the hospitality
industry
raise your standard of wellness
As wellness tourism continues to grow at an extraordinary rate, hospitality companies are finding creative ways to increase their wellness products and services to meet the needs of their guests.
For hotels and cruise lines in particular, this includes keeping all guests and staff healthy. To do so, it's imperative that the transfer of germs and viruses are kept to a minimum – especially when it comes to where guests lay their heads each night!
our solution
The Spry Pure pillow uses a proprietary soft-surface filter that prevents everything but clean air from entering the interiors of pillows, or any other soft surface to which it's applied. This enables hotels and cruise lines to affordably provide guests with peace-of-mind, knowing that their pillow is as good as new.
Additionally, our product never requires laundering and can remain in circulation longer than the traditional pillow, allowing companies to save time and money on housekeeping efforts and soft-goods purchasing.
Interested in learning more about how Spry Pure can help reduce the spread of germs within your establishment and reduce costs long-term? Contact us today.
contact us
North America's wellness tourism expenditures are estimated to reach $311 billion by 2022
what's in the standard pillow?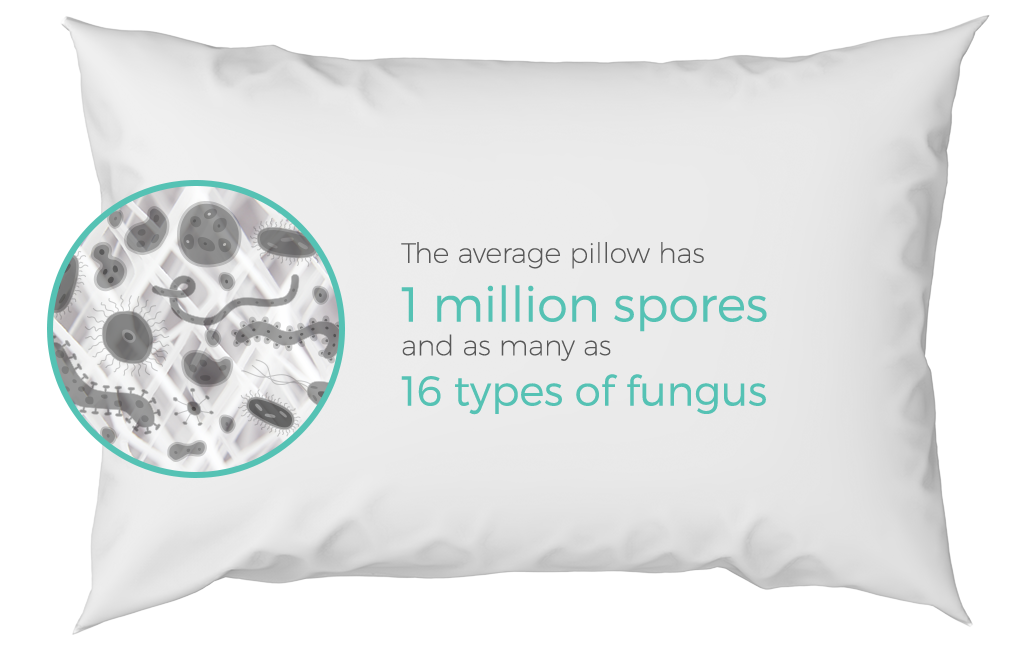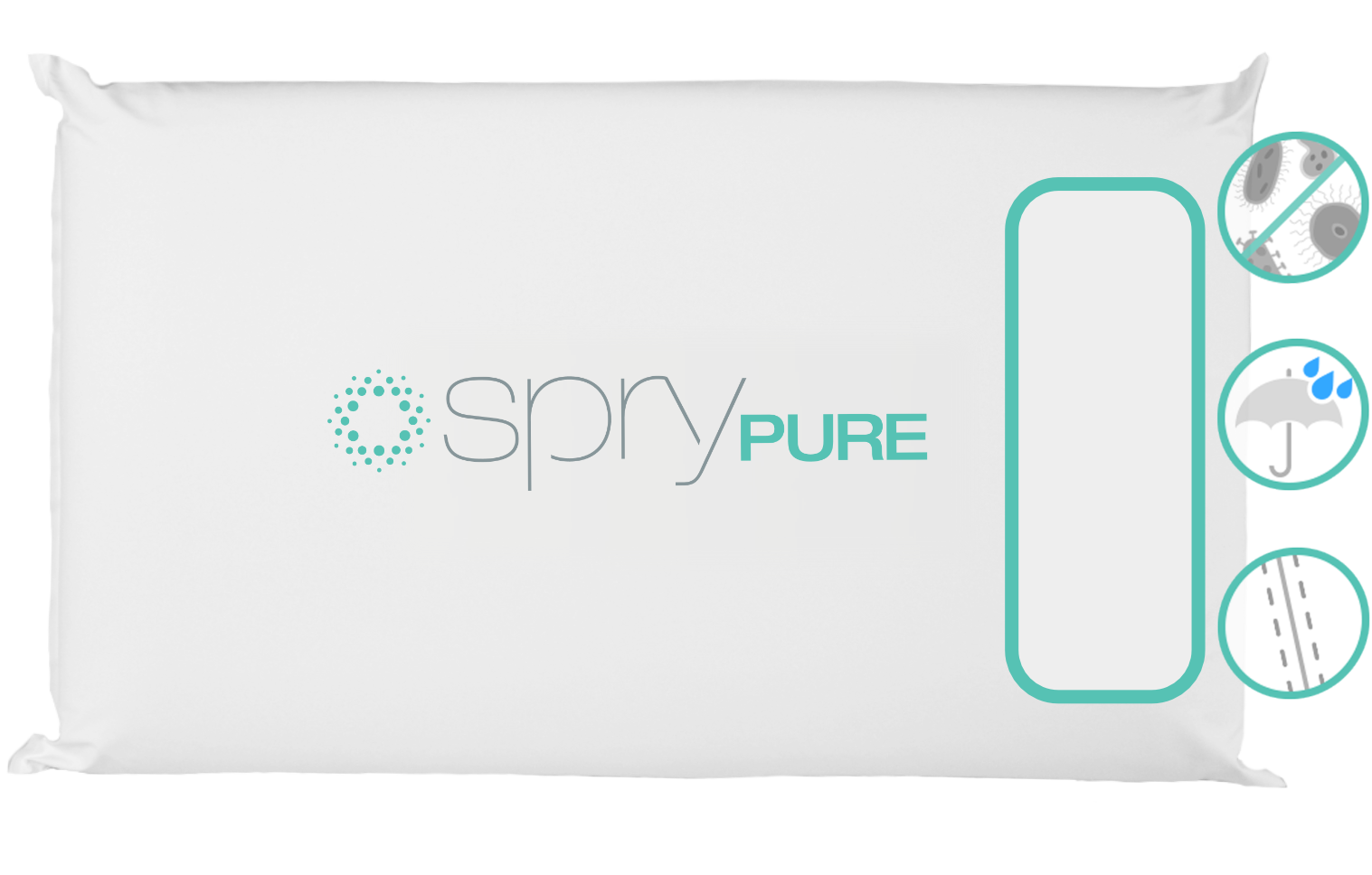 standard pillow
The average pillow has 1 million spores and as many as 16 types of fungus.
Stitching holes in the traditional pillow allow for bacteria, germs and allergens to enter.
Lodging pillows require frequent replacement, resulting in increased budget and disposal efforts.
spry pure pillow
Our Nano-BarrierTM filter blocks bacteria, viruses, germs, allergens and molds.
PureshieldTM fabric protection provides a waterproof, breathable barrier.
Hermetically sealed SafeweldTM seams completely seal and secure the barrier.
PneumaPure® filter technology
PneumaPure® is the world's only clinically-proven and lab-tested filter technology for soft surfaces. Spry is currently applying the filter to pillows, but the technology can be applied to any soft surface – including duvets and mattress toppers.